*** Or serve this warm with a nice red cabbage and carrot salad or a cucumber, broccoli and radish sprouts salad.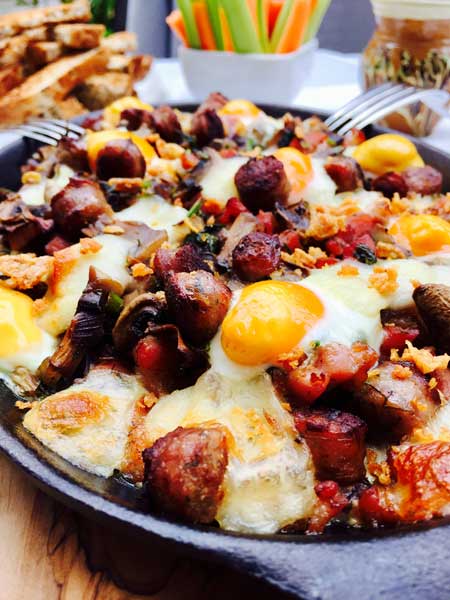 In terms of mozzarella cheese try and use the hard one that normally is found grated or in big chunks but you can use any hard cheese that you may like. Ultimately, any cheese will do including the soft mozzarella.
I do sometimes add peppers as those give a really nice taste. Add whatever veg you like - add celery, add spinach, or any other green leaves such a kale or winter greens.
I was mentioning about the quail eggs how good those are for us. Apparently those help with improving metabolism due to higher B vitamin levels as well as vision due to high levels of Vit A, they boost energy levels, stimulate growth and repair because of antioxidant content, reduce blood pressure because they are high in potassium (much higher than chick eggs); help with reducing allergies, help with increasing the good cholesterol levels. How amazing are those cute little eggs, hey? ?? I was quite surprised to hear that they actually contain more protein than the regular chicken egg.
Enjoy this divine dish which could be your breakfast, lunch or a lighter dinner. ?