This vegan pilau dish bursts with flavour and it contains only a few ingredients like rice, wild garlic, nettles and olives. The perfect dish for any rice lover but not only.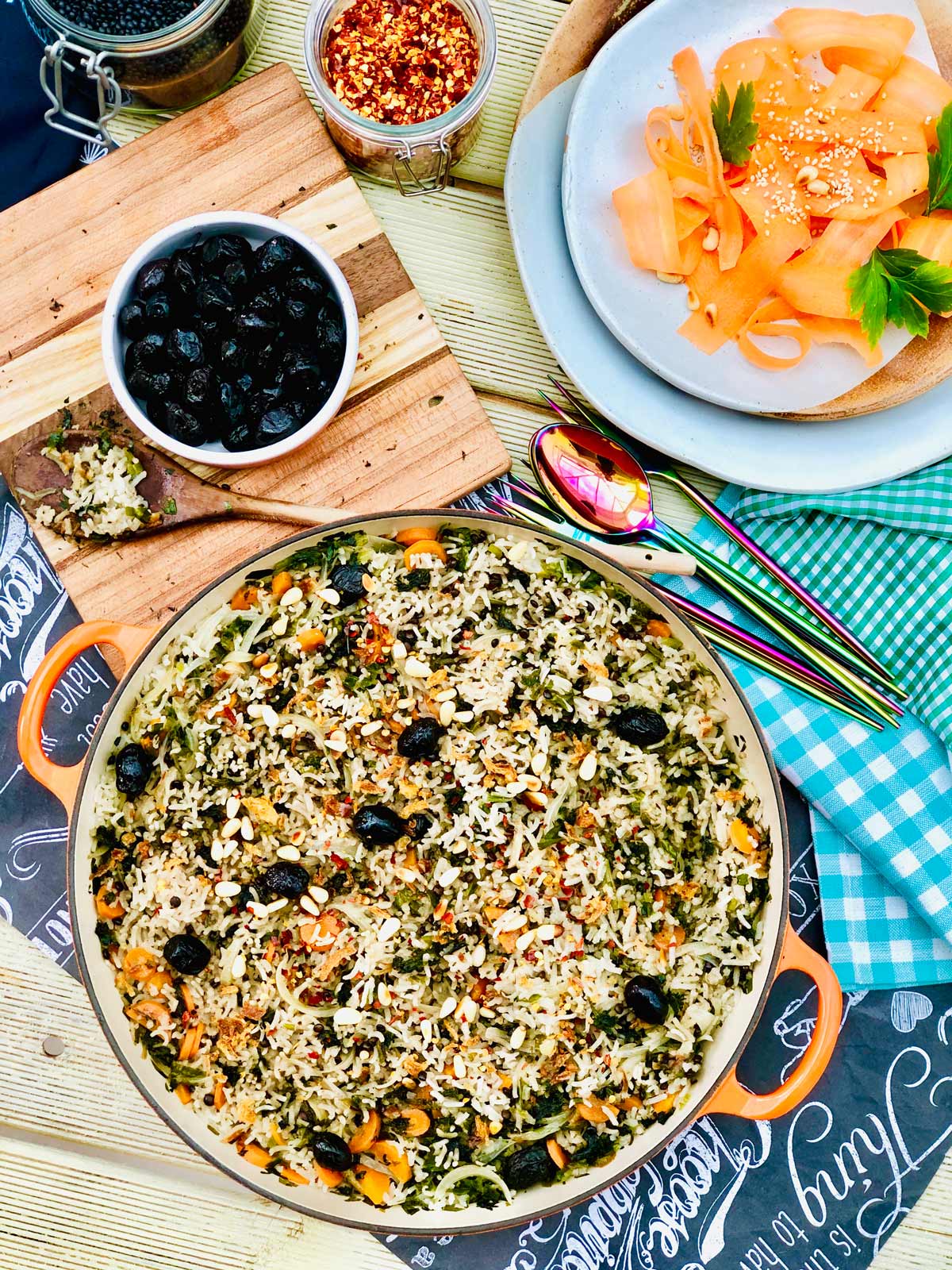 Sprinkle a spoonful or two of Parmesan cheese over for extra flavour and creaminess if you wish or vegetarian cheese to keep it a vegan option.
To wash the nettles use plenty of water in a big bowl and use a pair of tongs or thick gloves to pick them up.
Rinse them very well quite a few times changing the water every time.
Storing nettles:
They do store very well in the fridge for a few days but if you want to store them for a long-term wash them, drain well and freeze. This way nettles can last for a good few months.
It's a good way to have nettles throughout the year. Also dried they are pretty good although they do not taste quite the same.
I prefer the taste of fresh or frozen if you ask me. I do use dry nettles quite a bit too especially for salads and smoothies. Here's one recipe that uses dry nettles you might like.
Cooking the nettles:
They are good in any dish that you would cook with spinach and they cook pretty much like spinach.
Let me know, do you have nettles where you are? Have you ever cooked them?
If you made it and really loved this recipe… 
Share it with your loved ones, they might like it too! It will only show you care! 
Thank you for stopping by and I do hope you'll check my blog again to see what's new, all amazing cooking ideas and easy delightful family recipes. 
Have a wonderful day! 
Enjoy!