Peppers are perfect for stuffing, so try this delightful, healthy stuffed peppers and tomatoes dish, the perfect family or gatherings meal. Packed with healthy, great vegetables which make this dish a truly flavoursome one.
If you have noticed I mentioned earlier that cooking time differs from 20 min to 2.5 hrs. Oh, well.... yes, depending on how and where you will be cooking those.
40 mins will be if you have one of those magic pressure cookers that I do happen to have and, 2.5 hrs if you choose the oven.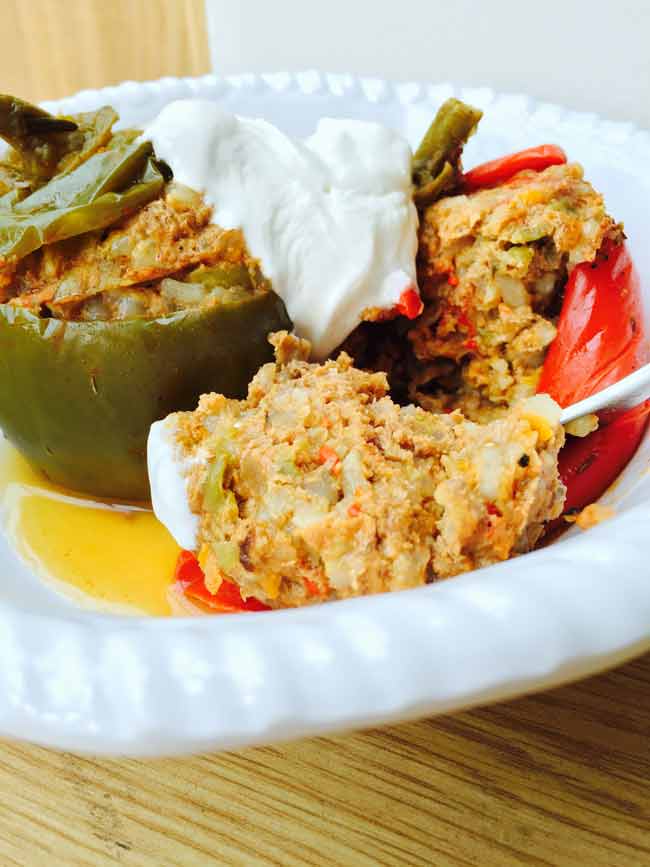 The taste.... absolutely and divinely the same so I chose the first option lately.
Used to use the oven but no point overcooking them just to keep it traditional. There are gadgets nowadays to use and save consuming unnecessary electricity. I'm sure you'd agree with me on this one. ?
Salt and pepper is subjective. This amount will do for me but you might find it insufficiently salty, so feel free to add more, to your taste. There is a fair amount of meat, veg and rice, so feel free to add more salt. You can always add later than making it too salty.