This cabbage casserole with ground/minced beef and fresh herbs is a shortcut to the traditional stuffed cabbage rolls. Easy and quicker to prepare, yet super delicious.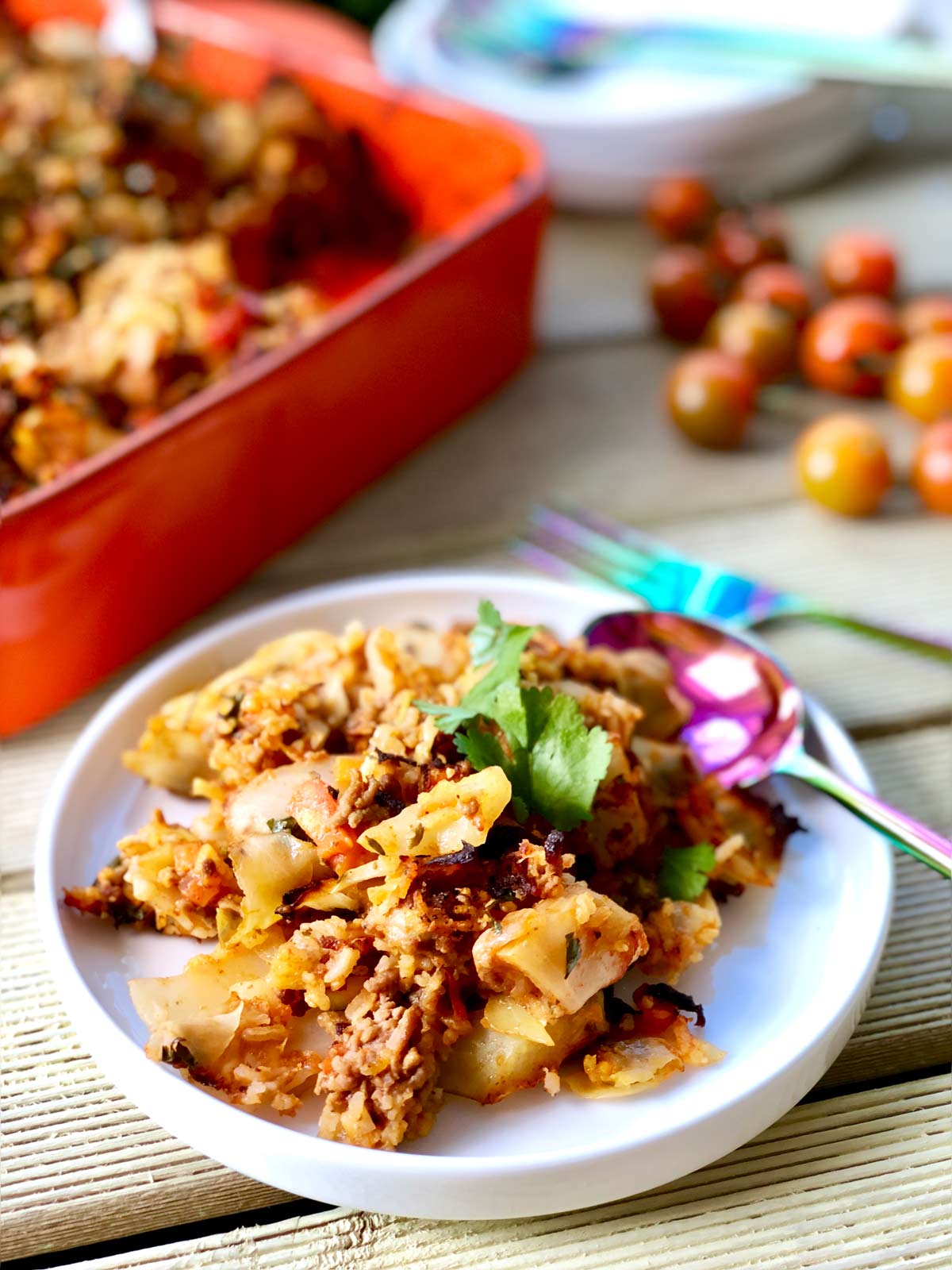 I only use oil if the meat is really lean, but if the beef has a fat content of anything more than 5% then I don't use any oil at all. 
I have mentioned a decent amount of cayenne pepper which is half a teaspoon but you can go for more or a lot less depending on your palette, spiciness tolerance and threshold.  
If you're using fresh cabbage do go-ahead and squeeze half a lemon or even one lemon over it towards the end, but if you use sour cabbage there is no need for lemon juice.
Same with the salt- if you are using fresh cabbage you will need to season and add plenty of salt when blanching the cabbage but if you are using sour cabbage you might have to roughly chop it and put this into cold water for a good 1/2h to 1h prior to cooking it in order to de-salt it as this tends to be quite salty.
Feel free to add more vegetables to this dish if you like, anything seasonal, anything you'd like, anything in hand, anything you fancy. I sometimes add parsnip, sometimes courgettes or even aubergines that have been shallow fried priorly, these all add a really nice and different taste and flavours to the dish. 
Thank you for stopping by and I do hope you'll check my blog again to see what's new, all amazing cooking ideas and easy delightful family recipes. 
Have a wonderful and blessed day! 
Enjoy!