Summer has now gone and the autumn is in full swing where temperatures have of course dropped! But....is your kitchen ready for this season?
Autumn is a season for soups, curry, pasta, chili, apple and pumpkin, in one word is the best food season of the year. It is time for comfort food, yeyy! Since the weather turns cooler, you're probably looking for some dishes that will keep you warm and give you comfort. Well, we are pleased to take our best picks of autumnal comfort dishes into your kitchen. Check out this list and select your own favorites.
If you're a pasta lover, have this dish whether it is for lunch, dinner. Actually, no matter what season, this recipe will complete your dining experience. This is a very refreshing and comforting pasta dish that is quick and easy to prepare. We love this dish because it is very colorful, comforting, healthy and energizing!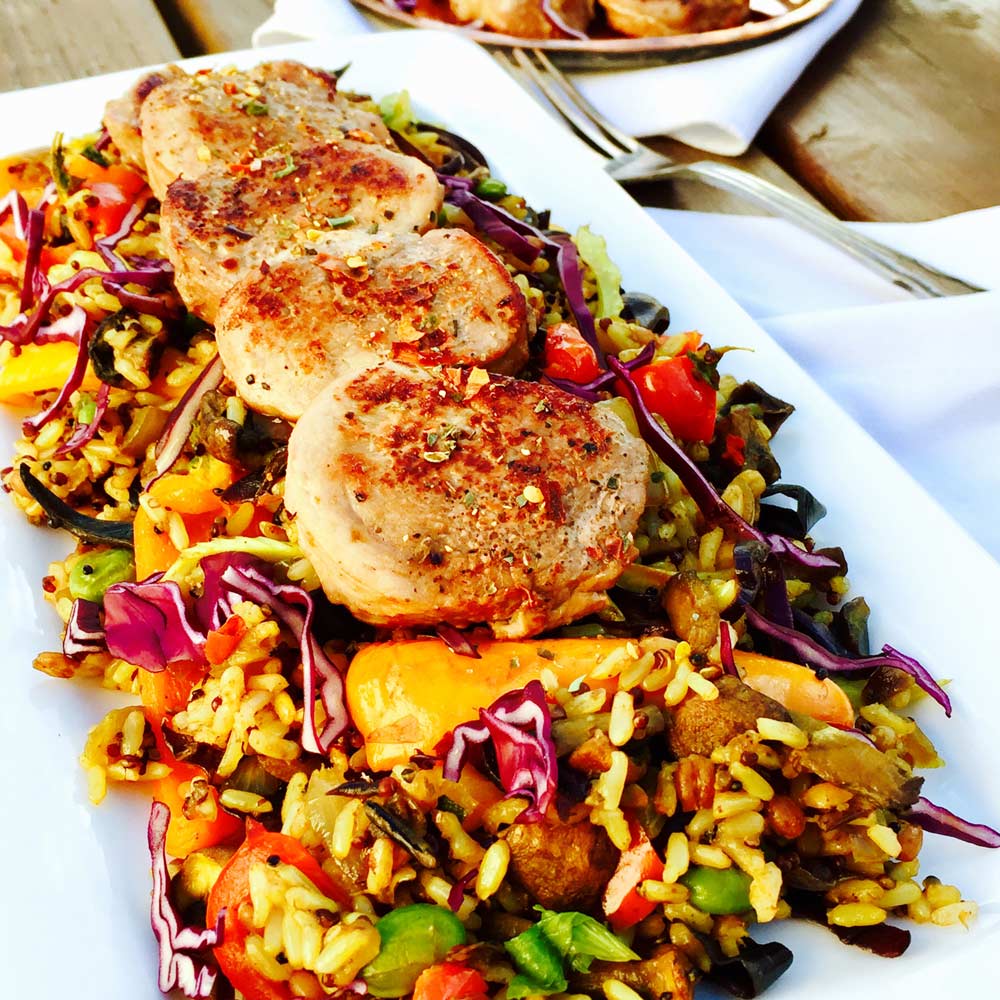 Just by looking at it will surely make your mouth water. This is a healthy and yummy comforting dish this season you should add to your top recipe list. It is packed with great goodness and delectable flavor that will fulfill your taste buds. If you're not really into pork, you can replace the meat with lamb chops or even with your own favorite one. Wondering how to make this dish? We have the recipe for you!
For all Asian food lovers, we are pleased to introduce you our unique version of this flavourful lamb curry that will fill your tummy and appeal to even the pickiest taste buds. What's the best thing about this recipe is that it doesn't involve frying and has no added oil. So, what you get is a healthy, mouthwatering curry.
When quail eggs, potato and mushrooms get combined, along with other savory ingredients, expect a very delicious and healthy comforting dish for this season. When your kids are looking for something delicious and you want them to have something healthy, and the rainbow on their plates, this meal is just that. Pure perfection! The colours of this dish will make the fuss completely go away.
An incredible main or just side dish, vegetarian or mixed with your favorite piece of meat, this recipe is made to help you make something that the entire family will absolutely love. A unique and super healthy combination of all these ingredients makes this meal a truly delicious one that you will want to make again and again.
A perfect Mediterranean dish with a twist! This dish is made to give you something unique this Autumn. The teriyaki or soya sauce, the nice touch of Sriracha sauce and a sufficient amount of sweet Indonesian soya sauce are just a few ingredients that make this Shakshuka unique. Start your day right with this distinctive dish. To get the complete recipe, visit the site now!
We are proud to place another amazing Asian dish on to your plate! This savory meal is something you will love to have on your dinner table. Perfect for dinner, lunch will definitely warm up your day. This is also very easy to prepare and be on the plates in no time. Get the recipe now for a comforting autumn menu.
8. Flavorful Lentils, chorizo and Sun-Dried Tomatoes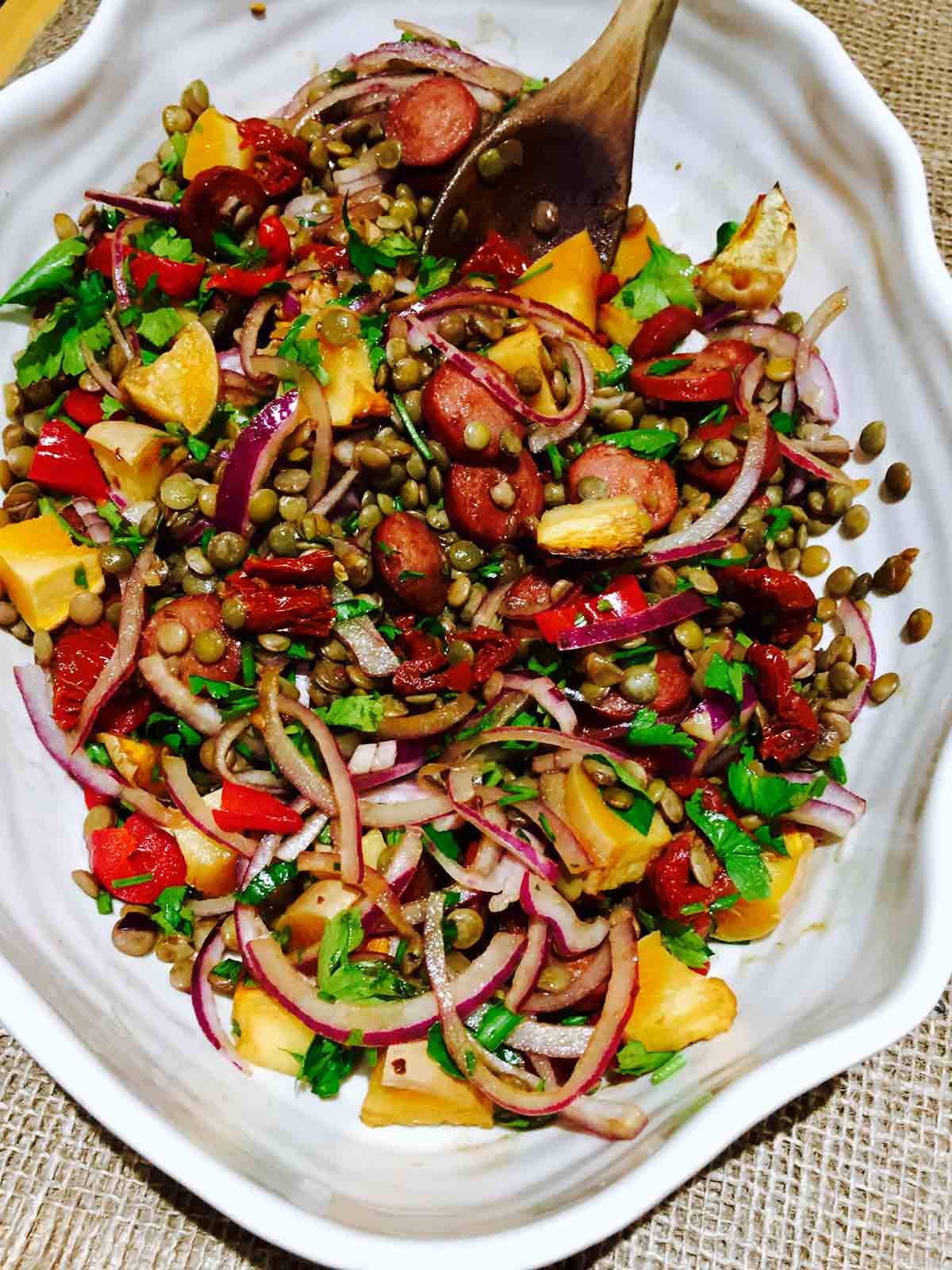 Every member of the family will surely love the color and taste of this dish perfect and refreshing not only for autumn but for any season all thoughout the year. Health-conscious individuals looking for super nutrient-dense yet undeniably delicious dish will surely benefit from this recipe. Excited to make your own healthy and nutritious autumnal dish? Check the recipe here.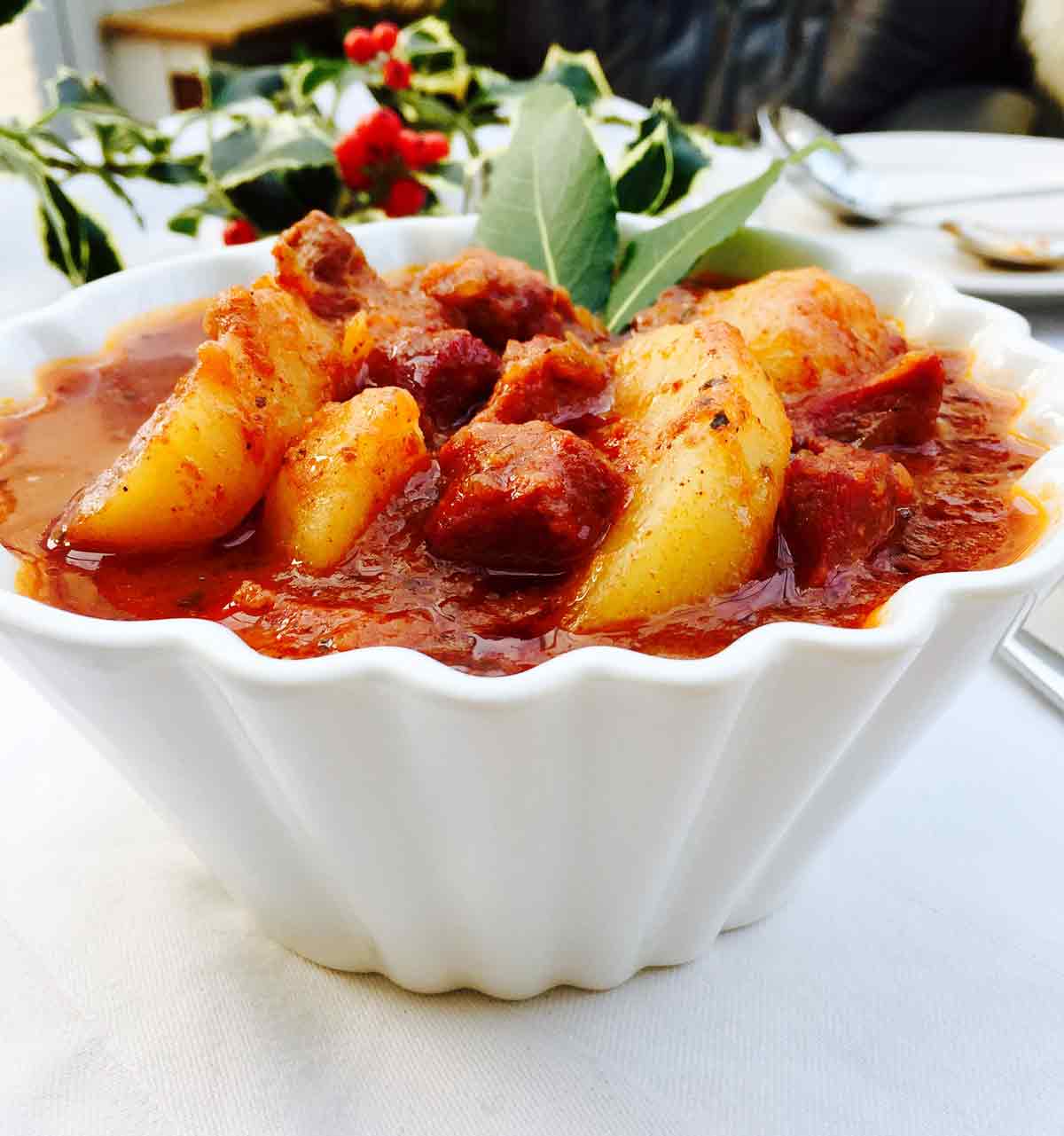 This is an autumnal comfort dish to die for! You don't have to go to Hungary to have this dish, as you can make your own meal from the comfort of your home. It is so full of flavor and super delicious. If you put the right ingredients and simply follow the recipe, you will have the best Ox tongue goulash dish that will impress everyone that will have a taste.  Very easy to prepare and will appeal to everyone!
There's no better way to warm your body in this cool season than having a bowl of nice cannellini and butter beans soup. An absolute cold weather staple. The preparation and cooking process isn't complicated at all. You will be pleased with its satisfying and delectable flavor that will meet any specific requirements. Prepare and enjoy now with friends and family.
Photo: pattysaveurs.com
What could be more comforting and satisfying this chilly autumn than to have your favorite bacon wrapped beef meatloaf, ground beef mixed with healthy veggies? This is an absolutely juicy, yummy and mouthwatering dish to have for this season. No wonder, we pick this as one of our favorites! Get the recipe now to make something for the family that they will not forget any soon.
Photo: dishesdelish.com
Hungry for something absolutely delicious this autumn that will warm your body and soul while satisfying your picky taste buds? If so, then why don't you try this recipe for this awesome dish? It is so easy and quick to make, so you can prepare it in no time at all. You will love the unique taste and flavors of this dish so much that you may not even want to share it with anyone!
Photo: flippedoutfood.com
When looking for something silky and yummy this season, well, you must try this impressive creamy curried acorn squash soup recipe. This is such a nice soup that even your little ones will love to give it a try. If you're vegetarian and looking for a savory dish for lunch or dinner, you would love this recipe! It's a guarantee.
When looking for a make-ahead comfort meal, especially during busy times this autumn, this is a great dish to prepare. You won't have to worry about food at the end of the day, and you have something delicious to look forward to. This is one of our favorites and you will love this too. Get the recipe now and try it on your own.
What we love about this dish is that you can always use your creativity and add something you think would be great for it. You can add chorizo, bacon, chilies, peppers and any greens that you may fancy and like. You have the freedom to explore and go for something that everyone enjoys. For your guide, get this super delicious and comforting dish recipe now!
Our top recipes for the best autumnal dishes is now here and made available for you! If you really wish to make your season warmer with dishes that an absolute colour delight, why don't you try all of these dishes or even make a menu!? We love to cook and share our top favorites with you. So, if you feel stuck for cooking ideas this season or maybe simply sharing the same interest, cooking, you are in the right place. Have you enjoyed our list and you'd like others to know, we're happy to hear from you and please share this article with friends and family.
Thank you for stopping by.