I think you must have gathered by now that I do enjoy everything that contains apples. Here it is a truly appetizing apple baked oats super breakfast. Oh, the smell when baking this.... will definitely make your day if not the week.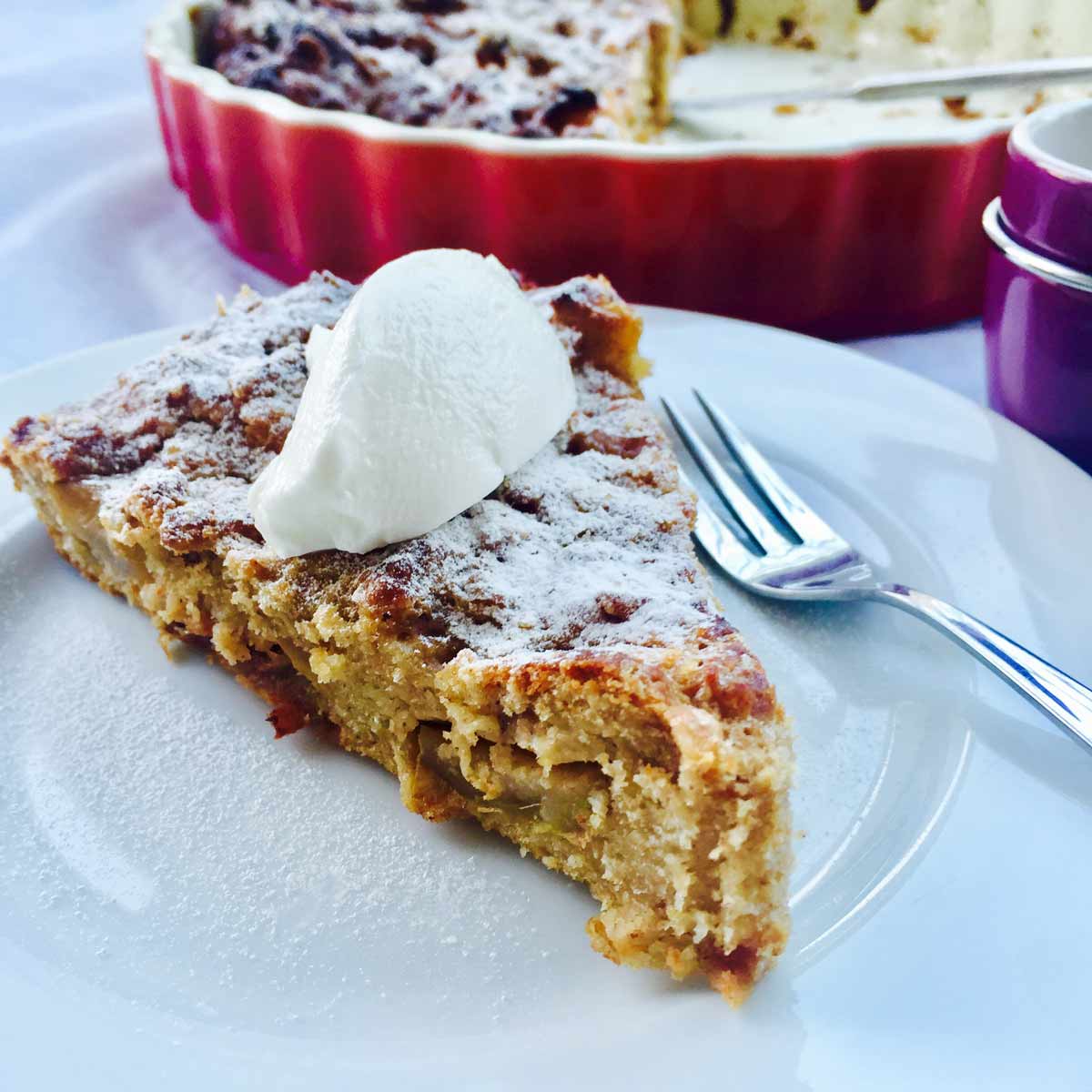 Apple and oats are the ultimate breakfast ingredients. The warm, chewy texture and gooey flavor will make you feel like your favorite superhero with just one bite!
Apple Baked Oats dish is the perfect way to get your morning started off right. The natural sweetness in this breakfast cereal will have you feeling satisfied without the extra sugar which can be unhealthy over time!
This apple breakfast is nutritious but also healthy and quick to make. It is one of these breakfasts that is doable on weekdays since it bakes while you are getting ready for work or the day. Just let the oven do the work for you.
What you need to make this recipe
apples
dried cranberries - no need to soak these
eggs
oats
cane sugar
goji berries
yogurt
sunflower seeds
butter (to grease the dish)
salt
walnuts -these will be best to toast prior to adding to the dish for extra taste
cinnamon powder
desiccated coconut
rum essence
How to make this apple cereal breakfast
It is great for variation and can easily be made in a skillet or any ovenproof dish.
This fuss-free breakfast recipe with apples, oats, and cranberries is super quick, it is very yummy and if it looks complicated to you let me tell you it is not. Not at all. It only requires gathering a few ingredients, mixing them, adding them to an oven-proof dish, and baking it whilst getting ready for work. It is this easy, I told you!
Variations
I do love rum flavor and this could be because my mum always used it quite a bit in her apple desserts, especially apple pancakes.
In terms of fruits, you may add some peaches, pineapple, plums, rhubarb, and apricots;
flavors - I have added rum but vanilla, coconut, nutmeg, 5 spice, or cardamom are a fab addition
you may add toppings like any homemade coulis, caramelized fruits like apple, pineapple, or why not add a drizzle of caramel sauce if you're feeling extra naughty
add extra nuts like pecan nuts, chopped hazelnuts or a mixture of nuts and seeds;
Storage
Cut into portions (slices or squares) and store in an airtight container -refrigerated- for up to 4 days.
FAQs
Can I reheat it later?

Yes, it can be reheated, whatever amount you wish to eat and the remaining keep refrigerated in an airtight container.
Can I freeze apple baked oats?

I have not tried it to be very honest as this apple bake never lasts for more than a few hours but I guess it will freeze well and you could reheat it in a pan or oven tray until it is properly hot.
More delicious breakfast ideas, sweet or savory to enjoy
Or here are more apple recipes to try:
Let's just get this quick and yummy apple, oats, and cranberry super breakfast ready.
Apple Baked Oats
Breakfasts always deserve a lift and this crunchy baked oats breakfast is exactly that, plus a sweet treat for any active day.
Print
Pin
Rate
Equipment
chopping board

knife

bowl

ovenproof dish

apple corer
Ingredients
3

large

apples

(organic)

100

g

cranberries (1 cup)

(dried)

5

medium

eggs

(organic)

150

g

oats (5.30 oz)

(organic, rolled type)

5-7

tbsp

cane sugar

3

tbsp

goji berries

6

tbsp

yoghurt

2

tbsp

sunflower seeds

1

knob

butter

(to grease the dish)

1

pinch

sea salt

50

g

walnut (1.76 oz)

(toasted and chopped)

1

tsp

cinnamon powder

2

tbsp

desiccated coconut

(optional)

1

tsp

rum essence

(optional)
Instructions
Preheat the oven at 180C/350F and grease an approximately 10-inch skillet or any ovenproof dish.

Peel and core the apples, wash and chop into small cubes.

Add the sugar and the cinnamon and set aside.

To the chopped apples add the cranberries, the beaten eggs, the rolled oats, the Goji berries, salt, yoghurt and the sunflower seeds.

Mix all pretty energetic until it gets all very well mixed.

Place the mixture into the prepared tray and bake for around 40 minutes at 180C/350F.

Sprinkle with the chopped walnuts or mix those into the actual mixture before baking and serve either hot with a scoop of ice cream scoop or can ve served cold with a dollop of creme fraiche.
Notes
Serve cold or warm with a dollop of ice cream, clotted cream, or a good natural Greek-style yogurt. Of course, you can substitute the apples with a fruit that you love and this can be bananas, apricots, pears, cherries, or nectarines.
Nutrition
Calories:
370
kcal
|
Carbohydrates:
47
g
|
Protein:
11
g
|
Fat:
16
g
|
Saturated Fat:
4
g
|
Cholesterol:
146
mg
|
Sodium:
96
mg
|
Potassium:
369
mg
|
Fiber:
7
g
|
Sugar:
23
g
|
Vitamin A:
375
IU
|
Vitamin C:
7.3
mg
|
Calcium:
80
mg
|
Iron:
2.4
mg
SaveSave
SaveSave
SaveSave
SaveSave